Braces for Children: Here's Everything You Need to Know
Not every child is going to need braces as they get older. Indeed, we all seem to know that one lucky person who had perfect teeth all throughout their life. But for many others, issues develop as their jaw continues to change over time along with the rest of the body. For people in that situation, braces can be an essential way to fix orthodontic issues as early as possible – without causing too much of an inconvenience later on in life.
Likewise, it's important to remember that if left unchecked, orthodontic issues can easily lead to other health problems down the road. Periodontal disease can develop as a result of them, for example, and oral issues have been known to lead to a wide range of different problems – including a potential link to heart disease.
All of this is to say that if your children need braces and this step is recommended by a care professional, it's absolutely one worth taking because it's an investment that will more than pay off in the long run.
There are a few different types of braces for you to choose from depending on your needs, including traditional braces, ceramic braces, and others. Don't worry – your orthodontist will go over all of these options with you to help make sure you make the right choice for your child.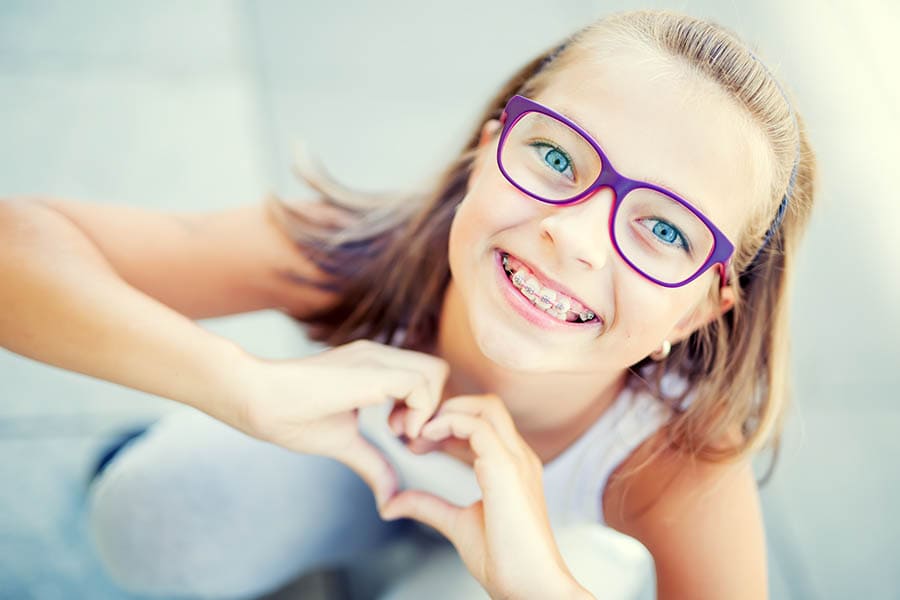 The Essential Things to Keep in Mind
Maybe the most important thing to understand about braces for kids is that it's not some "silver bullet" solution that guarantees a life free of dental-related issues for your child. Your kids will still need to continue to practice good oral hygiene – and that includes flossing in between their teeth AND in between the brackets and wires of their braces after meals.
Likewise, it is absolutely possible for your kids to continue to lead an active lifestyle and play sports while they have braces – they'll just have to wear a mouth guard during these types of intense physical activities for additional protection.
Finally, there are a few key foods you will definitely want to make sure that your kids avoid for the duration of their treatment. These include:
Any food that can get stuck in between the wires of the braces or damage the brackets. This includes things like popcorn or anything that you need to bite into like corn on the cob.
Sticky foods, which definitely include hard candies that melt in your mouth, among others.
Hard foods, which keep in mind also include fruits like apples and vegetables like carrots.
Chewy foods, which usually includes things like licorice or any other candies of that nature.
Typically, kids wear braces for between one to two years – though the specific length of treatment will obviously vary depending on the issues that the braces are meant to correct.
All told, it's important to see braces for what they really are: an investment in your child's future health. Not just in terms of their oral health, but their overall quality of living. When you put it like that, it's clear that for the vast majority of kids, braces are one step that is more than worth taking.